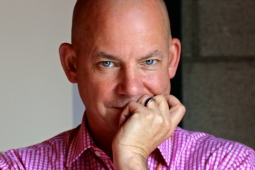 CLARK SWANSON
CEO + FOUNDER
Since childhood, Clark has always been fascinated by how people make decisions. This led him to found OrangeBoy with a commitment to enhancing organizations everywhere with behavioral analytics. Clark is an avid runner in his free time; he has completed more than 15 marathons, including the Boston Marathon.
Sandy has championed customer-centric management for over two decades. From non-profits, to tech companies, to her own company, she sees endless benefits for organizations that make understanding customers a priority. With eight siblings, Sandy also believes in working hard and 'carrying your own skis.' Sandy applies her creativity inside and outside of the office. She has a talent for interior design and creating beautiful spaces.
CHRIS KELBLEY
CHIEF TECHNOLOGY OFFICER
Chris is the architect behind OrangeBoy's software product Savannah. He manages the daily software design, development and testing efforts, as well as Tom (the office's plush dancing orange cat). Between development cycles Chris likes to spend his time off the coast of South America attempting to surf.